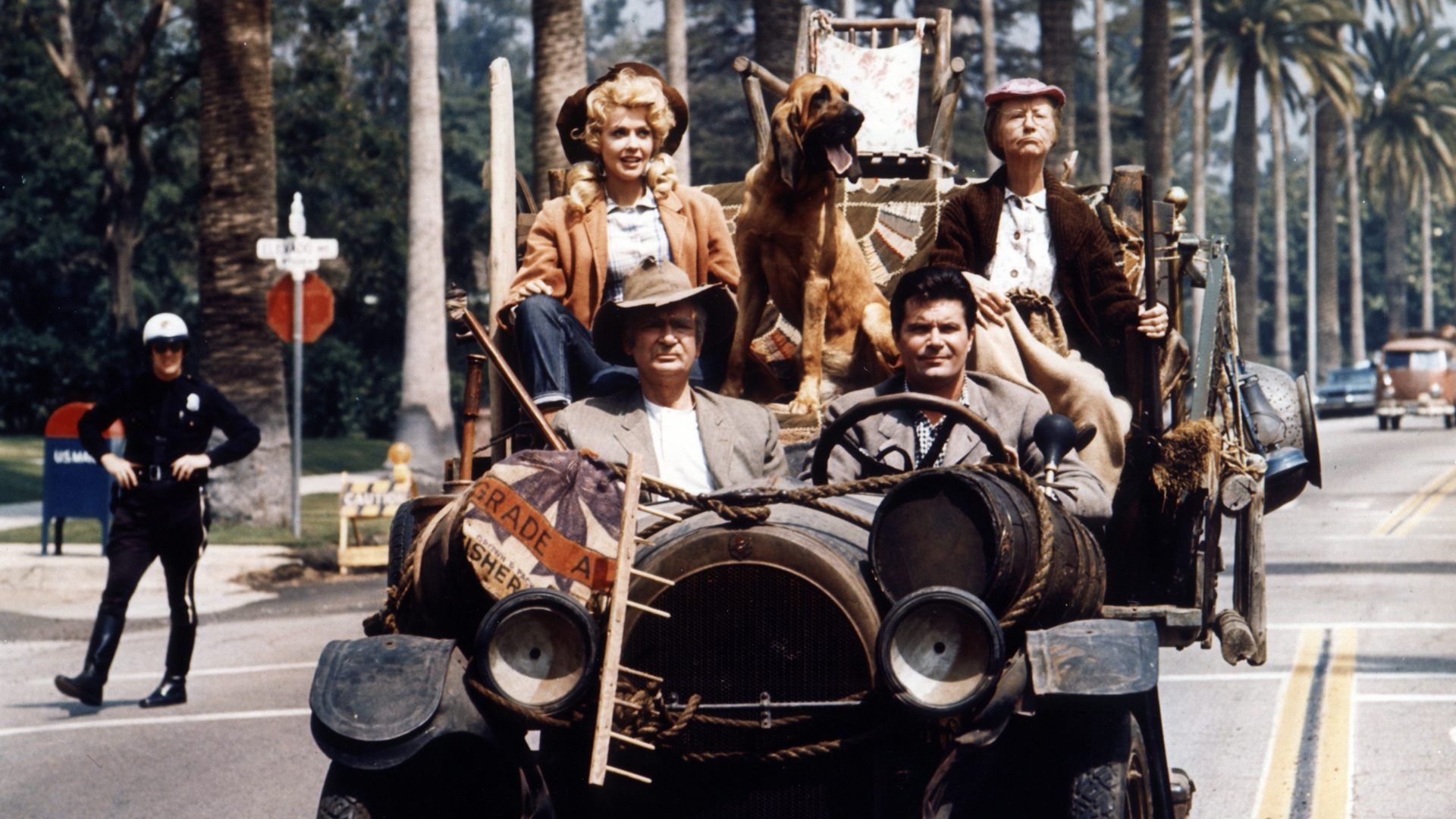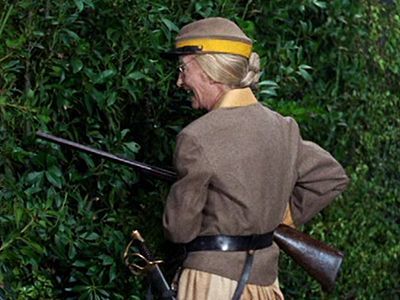 April 19, 1967    25m    TV-G
Elly makes a sponge cake with real sponges.! Mrs Drysdale wants a dahlia bed. Mrs Drysdale hires Mr Ted to plant her dahlias. Elly's chimp steals the stakes for the plants, When Mrs Drysdale sees Granny with the wooden stake she thinks Granny stole the wood. They struggle with the wood by the 'pond' & Granny falls in. Mr Ted arrives to start preparing the dahlia beds & Granny peeks through the fence & sees what she thinks are graves with each of their names on it.

Miss Jane catches Elly's chimp red-handed & explains to Mrs Drysdale that the chimp was responsible for the missing wood. Granny's fears aren't realised when told the 'graves' are actually dahlia beds, each one named after the Clampetts.