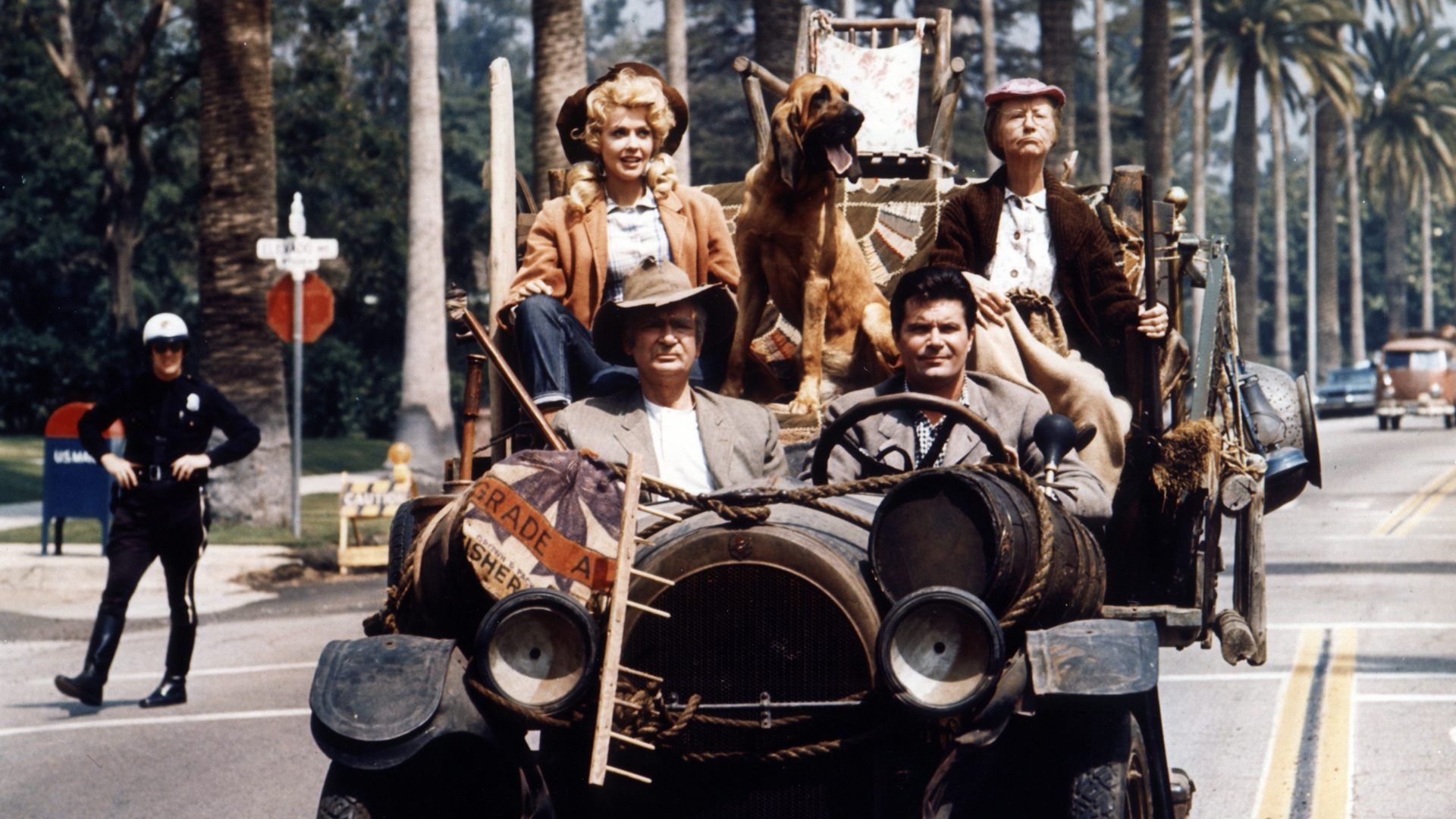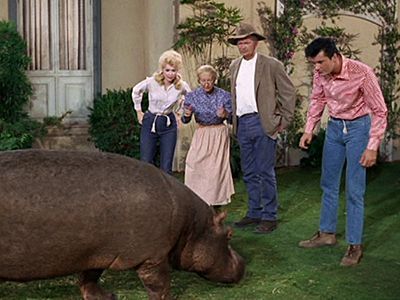 March 15, 1967    25m    TV-G
Granny sees a hippo next door at the Drysdale's & thinks it's the biggest hog she's ever seen. Mr Drysdale foreclosed on a zoo & is using the hippo for advertising purposes by writing ads on it's side. Granny wants Jed to buy the 'hog' & butcher it for her. Elly sees the 'hog' & tells them it's a hippo, but they don't listen to her.

Against Miss Janes protests, Mr Drysdale uses a baby elephant to advertise as well & when they find there way into the Clampett's cement pond Elly adopts them & washs off the painted advertising.